Published on Mizzou Show Me News August 19, 2021
Abel Ambessie knows he likes soccer, the drums and Ethiopian food — but as a freshman, he wasn't sure which track in the College of Business he wanted to pursue. He started in marketing, but it didn't feel like the right fit.
Then he met Jean Whitley, BS Acc, M Acc '17. Whitley, an assurance senior in the financial services office at EY in Kansas City, Missouri, is Ambessie's corporate mentor through the Vasey Academy at Trulaske. Established in 1997 by Roger Vasey, BS BA '58, and his wife, Sandy, the academy includes a one-credit course that provides talented students from underrepresented groups mentoring experiences, networking opportunities designed to jump-start their entry into the business world and a community to belong to. Once a week, Ambessie and Whitley would hop on a Zoom call, and the younger could ask the wiser about classes, career paths and leadership lessons. A graduate of the academy and a member of its advisory board, Whitley was eager to answer "some of those burning questions" that he had when he was a freshman.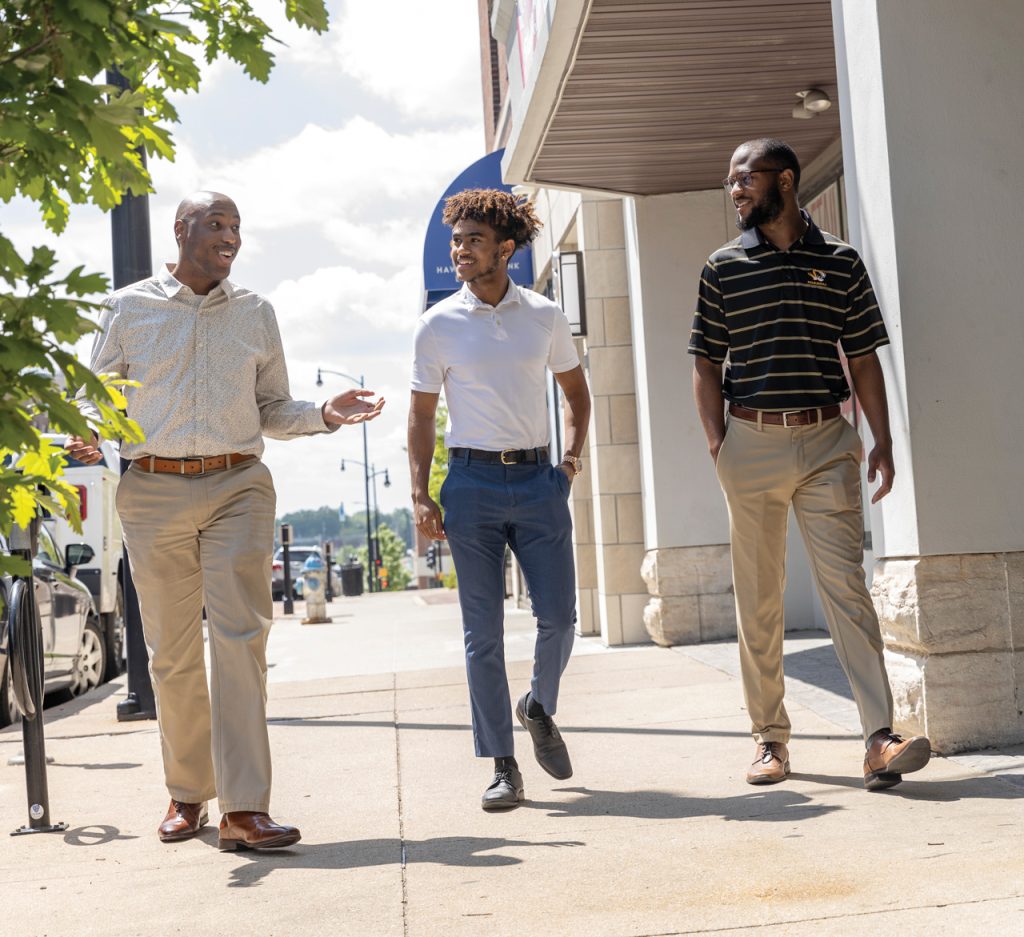 Then Ambessie connected with his student mentor, Maurice Glass, a master's student in the accounting program and a Vasey Academy graduate from O'Fallon, Illinois. The president of the National Association of Black Accountants (NABA) at MU, Glass invited Ambessie to the group's next meeting. "Even if you are not interested in doing accounting, I said, we have a group of Black students that is really a good community to have in the College of Business," Glass recalls. For Glass, the Vasey Academy was the first time he was in a small class with people who not only looked like him but could also relate to him. "Vasey is important because it provides you with a group of people that you can count on," Glass says.
The Vasey experience provides participants with a $1,000 scholarship, seminars focused on current business trends, and opportunities to participate in corporate trips to Kansas City, St. Louis and Chicago. Although the Vasey Academy is currently a semester-long program, Director Mary Beth Marrs, BS IE '87, MBA '95, PhD '99, says she hopes the relationships with corporate mentors continue: "I ask these people not to just mentor them; I say I want you to make a four-year investment in your mentees. I want you to open doors, make them aware of opportunities for internships or summits at your organization. These companies are getting great diverse talent — and they're getting access to that talent at a very young age."
For Ambessie, now a sophomore accounting major and a member of NABA, participating in Vasey was an investment in himself: "My senior year of high school, I just had so many questions about college. I didn't know what to expect. I wasn't really sure what I wanted to do or how I was going to get initiative. I was really questioning everything. Through Vasey, I got all those questions answered. I figured out what I wanted to do. I took my first step. I'm in the right place. I feel like I couldn't have gotten that anywhere other than Vasey."