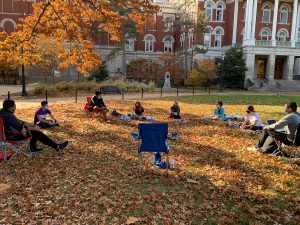 Academic Advisor
Faculty or staff are assigned to help students make the most of their time at Mizzou. They assist students in finding a degree program, meeting graduation requirements and finding out about extra-curricular activities. The advisor guides the student toward accepting responsibility for their own learning and academic decision-making.
Canvas
Canvas is an online learning platform where students can find their courses, class grades and other resources from their instructor.
Majors
The University of Missouri has many resources to assist students with exploring majors and career possibilities.
Mizzou One
This online dashboard helps students quickly find services and resources at Mizzou. Students can find classes, check grades and pay bills all in one place.
MU Connect
MU Connect is a student online scheduling and early academic-alert warning system. MU Connect provides students with 24/7 access allowing them to schedule appointments with academic advisers and other campus resource providers. Through MU Connect, instructors alert students about their academic performance, using flags, referrals and kudos. Students are encouraged to use feedback from instructors to guide them toward available campus resources.
FERPA (Family Educational Rights & Privacy Act)
The federal law that protects the privacy of student records, giving students access to their education records, an opportunity to seek to have the records amended and some control over the disclosure of information from the records.
Third Party FERPA Release
Students may provide written consent to allow MU staff and faculty to verbally release information to a third party (family member) by updating the information on the FERPA tab in myZou. This release does not authorize the release of written or electronic information. The FERPA release is not the same as AAA permission. All permissions granted will stay in effect until removed by the student.
MyZou
Mizzou's online system for numerous activities. Students use myZou to look up their student number, search for and enroll in courses, view their class schedule and grades, view and pay their bill, update personal information and view their residence hall room assignment.
Registrar
Handles student records, including grades, transcripts, and academic dates and deadlines.
Residency
Missouri resident status is achieved when a student provides sufficient proof of a home within the state of Missouri before enrolling at MU. For these students, educational fees are assessed at Missouri resident rates.
Teaching Assistant (TA) or Graduate Assistant (GA)
Graduate students who assist professors with the activities of a class. TAs and GAs also may teach labs or discussion sections.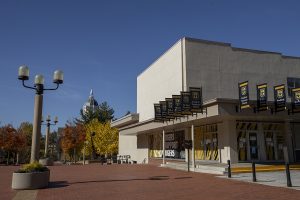 Study Abroad
Studying abroad offers students the opportunity to study outside the United States while earning college credit. Study abroad opportunities are available for most majors during an intersession, the summer, a semester or academic year. Financial aid and scholarships are applicable to most programs, and other grants and scholarships are available specifically for study abroad.