Counseling
The college experience offers new opportunities for growth as well as challenges. The MU Counseling Center provides high quality mental health services in a safe, collaborative and confidential environment.
Social Justice Centers
The centers strive to create environments and offer programs, services, resources and opportunities that contribute to a sense of belonging for underserved and underrepresented students, faculty and staff. The centers also contribute to the academic, social and personal development of students and provide opportunities for educational, cultural and leadership development.
Student Health Center
The Student Health Center provides medical services for students.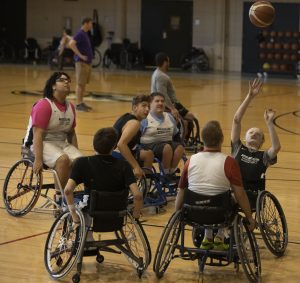 MizzouRec
The Mizzou Recreation Complex provides quality recreation and leisure experiences to all members of the campus community, primarily Mizzou students.
Connecting at Mizzou
MU offers more than 600 recognized student organizations and many opportunities for students to connect with fellow Tigers who share interests and passions. Studies have shown that students who get involved not only do better in class, but also feel more connected to campus and are more likely to graduate.